GASPRO International Journal of Eminent Scholars
Submit Article
---
Guides For Authors
Call For Papers
Journal Coverage
Open Access Policy
---
Trending Topics
Covid-19 Vaccine
Global Warning
Health Issues
Information Technology
---
Secured Payment

THE EFFECT OF INSTAGRAM AND YOUTUBE ON DRESS SENSE OF FEMALE STUDENTS IN UNIVERSITY OF UYO.
---
ABSTRACT
The study sought to find out the effect of Instagram and YouTube on dress sense of Female Students in University of Uyo. The study was guided by two objectives, two research questions and two hypotheses. Survey research design was adopted for the study. The area of the study was University of Uyo, Uyo in Akwa Ibom State, Nigeria. The population of the study was approximately 10000 female undergraduate students but the sample size was 370 female students using the simple random sampling technique. A structured questionnaire titled The Influence of social media on Dress Sense of Female student in University of Uyo, Questionnaire (SMDSFS) was used for data collection of this study. The study employed descriptive and statistical methods through the use of mean, standard deviation was used to analyze the research questions while Analysis of Variance (ANOVA) was used to analyze the null hypotheses of at 0.05 level of significance. From the study, it was concluded that there is a significant influence of both Instagram and YouTube on the dress sense of female students in the University of Uyo. One of the recommendations drawn from the study states that Student should use Instagram to view, like share and follow celebrity fashion influencers that model modest school acceptable clothing styles.
KEYWORDS: Dress Sense, social media, Instagram, YouTube and University of Uyo.
Myrtle Usen IBOKETTE, Ph.D, Dorathy THOMPSON, Ph.D And Ngozi NWONYE, Ph.D
Featured Article
---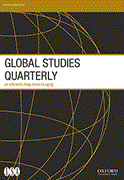 Global Studies Quaterly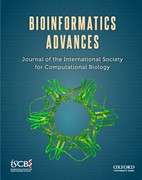 Bioinformatics Advances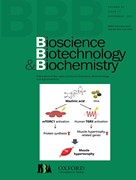 Bioscience & Technology
Latest Articles
ISSN(Hardcopy)
2630 - 7200
ISSN(Softcopy)
2659 - 1057
Impact Factor
5.693
Advertisement